"Champagne Night" by American country music trio Lady Antebellum, released on April 13, 2020, is a reworked version of Madeline Merlo's song "I'll Drink to That", they made adjustments to the lyrics with their producer, Shane McAnally, and the title was changed to "Champagne Night". Lady Antebellum today is Lady A, since June 2020.
"I'll Drink to That," which he co-wrote with Tina Parol, David Thomson and Patricia Conroy.
On May 11, 2020, Lady Antebellum performed "Champagne Night" for the first time on the home edition of The Tonight Show Starring Jimmy Fallon. "Champagne Night" aired during the season 18 finale of The Voice on May 19, 2020.
Lady A might be popping a few bottles after their latest single, 'Champagne Night,' officially went to No. 1, ascending the Billboard Country Airplay and Mediabase Country charts. The song was Lady A's winning choice from their episode of Songland and was written by contestant Madeline Merlo with mentor Shane McAnally and Lady A members Hillary Scott, Charles Kelley and Dave Haywood along with Tina Parol, David Thomson, Patricia Conroy, Ryan Tedder and Ester Dean.
'What I love so much about 'Champagne Night' is just how the song makes me feel,' Scott previously shared, via The Country Daily. 'It's just so happy and fun and makes me just want to have a great time with people I love.' Haywood added, 'When we first heard it on the show, we immediately thought, 'Oh, we need this for our tour. This needs to be that kind of song that opens the show."
Lady Antebellum guest star on NBC's second season of Songland, after the episode, Lady Antebellum released "Champagne Night."
The video for Champagne Night released after the episode features Lady Antebellum alongside a cast of actors who dance and sing the song to feel good.
"Songland was one of the most incredible and inspiring experiences," Merlo said in a statement. "The knowledge I gained is invaluable, and the opportunity to work with such experienced and decorated songwriters is something I will never forget. As a young songwriter in this business, I felt very validated and honored by this experience. "
Always a Western New York connection! Lady A found their new hit from the TV songwriting-singing reality show on NBC with judges Ester Dean, Shane McAnally, and Ryan Tedder. Contestants come with their own written song and perform it and the judges will work with them to make it a hit and maybe even find a big artist to cut the song.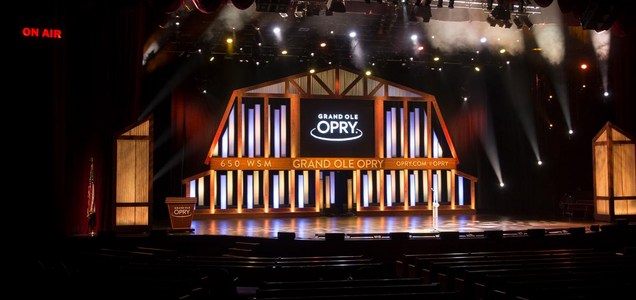 The group's entry into the country music organization was announced on January 21. It is effective immediately for members Dave Haywood, Charles Kelley, and Hillary Scott. Darius Rucker delivered their Opry invitation while taping an NBC special. Grand Ole Opry: 95 Years of Country Music will air on February 14.
In a video posted to the show's Facebook page, Darius Rucker surprised the group with the invitation during their performance taping for the upcoming NBC special Grand Ole Opry: 95 Years of Country Music.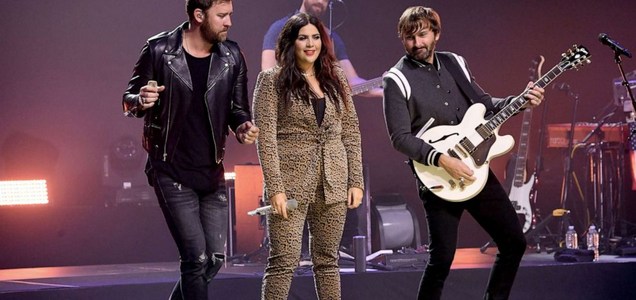 Lady A just joined the Grand Ole Opry in a surprise announcement made Thursday. The "Need You Now" singers — Hillary Scott, Charles Kelley and Dave Haywood — learned about their nomination while taping their performance for the "Grand Ole Opry: 95 Years of Country Music" celebration, which airs Feb
Lady Antebellum, the trio who have topped the US country album charts five times, are to change their name to Lady A due to the slavery connotations held by the word "antebellum".
Champagne – Night Lady A
[Verse 1: Hillary Scott & Charles Kelley]
The stars go out on the Sunset Strip
But after last call, ours still stay lit
Make a twenty last like it's 1990
Way out here where we're from
We don't say, "Ooh-la-la, Pérignon"
Don't need no bottle service budget (No)
Got no money, but we love it (Woo)
[Chorus: Hillary Scott]
Raisin' plastic cups to a life of luxury
C'est la vie on a Friday
We get dressed up in a blue jean tux
And we go where we don't hear the highway
Don't need doubles and bubbles
To get in all kinds of trouble out in the country
Don't need a crystal chandelier to have a real good time
We're drinkin' beer on a champagne night
A champagne night
[Verse 2: Charles Kelley, with Hillary Scott, Hillary Scott]
No velvet booths in our hometown bar
Our VIPs are drinkin' PBR
No, we don't need a high-rise skyline view from a window
'Cause way out here (Way out here)
Where we're from (Where we're from)
We don't have to be fancy to have a whole lotta fun
[Chorus: Hillary Scott & Charles Kelley]
Raisin' plastic cups to a life of luxury
C'est la vie on a Friday
We get dressed up in a blue jean tux
And we go where we don't hear the highway
Don't need doubles and bubbles
To get in all kinds of trouble out in the country
Don't need a crystal chandelier to have a real good time
We're drinkin' beer on a champagne night
[Post-Chorus: Hillary Scott]
Champagne night
[Bridge: Hillary Scott]
You'll never see us sippin' long-stem glasses
Even if we're in a Hollywood palace
We ain't on our own island
No, we ain't drippin' in diamonds
We're gettin' rhinestoned
[Chorus: Hillary Scott & Charles Kelley]
Raisin' plastic cups to a life of luxury
C'est la vie on a Friday
We get dressed up in a blue jean tux
And we go where we don't hear the highway
Don't need doubles and bubbles
To get in all kinds of trouble out in the country
Don't need a crystal chandelier to have a real good time
We're drinkin' beer on a champagne night
[Outro: Hillary Scott & Charles Kelley]
Drinkin' beer on a champagne night
We're drinkin' beer on a champagne night
I'm drinkin' beer on a champagne night
Drinkin' beer on a champagne night
We're drinkin' beer on a champagne night
We're drinkin' beer on a champagne night